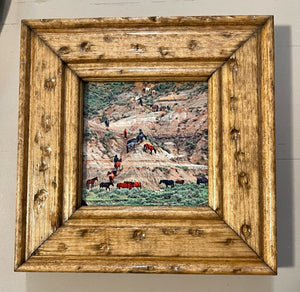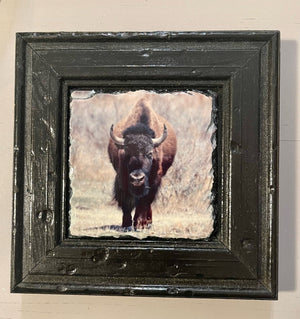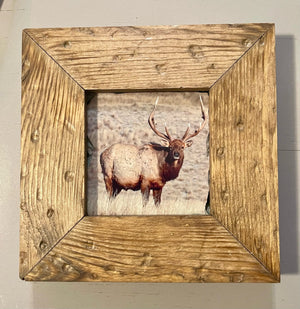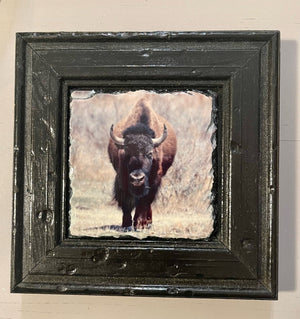 Chasing Horses Framed Slate Coasters
Our customers have expressed how much they love our slate coasters.   Many have said they are too pretty to use!  Then the requests started coming for a way to display these beautiful coasters! 
We worked with one of our vendors to have them create these beautiful frames for us.  They are made to fit our slate coasters.  Each frame is 6x6 with an opening of 3.25-3.75x3.25-3.75 depending on which design you choose.  
For the frames that have the coaster on top of the frame, the coaster will be glued into place.  The others have the prong backing to hold the coaster in the frame.  All frames come with a saw tooth hanger. Frames can also stand as they are on any flat surface.
The cost includes one of our 3.5x3.5 slate coasters of your choice.  Simply email or message us with your coaster design choice. 
The slate coasters are made in the USA by a local small business owner.  The frames are also made in the USA in an Amish community in Missouri,